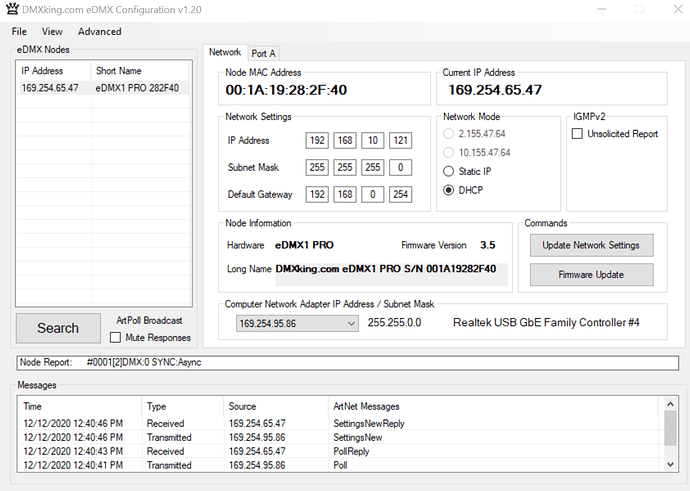 I've attached the image from my setup and it is working as of last night.
I had similar issues and contacted DMX King via their contact tab with screen shots of your setup and they were really helpful.
https://dmxking.com/
Another helpful App is Fing - Network Scanner and it is really good for identifying what is connected to the network and the IP's they are operating on just select "Continue without IDFA" (tracking) and it works fine.
I'm not particularly tech savvy but I got there.
If this doesn't help or only get's you part way there get back to me and I'll post the screen shots from the setup for the Photon and eDMX.
Good luck
Hello
What is your photon settings ? And port A settings ?
Here is Photon and I'll get you A Port as soon as I have a chance.