Show off your wildest creations here with the Photon app. Impress us with your most beautiful light material.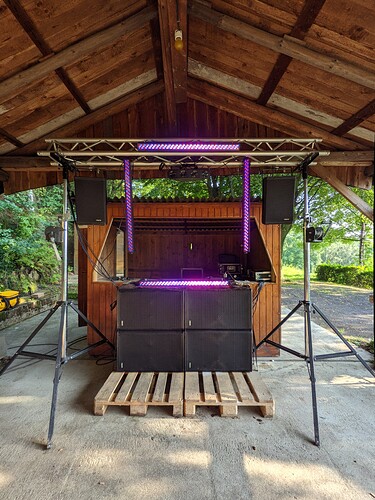 Easy setup for a private party in an rural area in Germany.
Since Photon2 is easy to use, many people where able to have fun controlling the lights.
Photon runs very reliable.
I purchased the 512 channel version.
Great app so far!
I am looking forward for the next version with the new core.
Hi Martin !
Thank you very much for sending us this picture of your setup. We are very proud to see Photon in action

Thank you very much for supporting us, we will be our best to make Photon 2 even better.
If you have other pics or videos with Photon don't hesitate.
Enjoy !