is it possible to have a bigger live page? mine is full
Hello
We have plans to support multiples pages or scrolling on dashboard
Very nice … but when ? do you have a date ?
We don't have a definitive date for this feature. Maybe at the end of the year, not before
Need this feature as well if Photon going to be seriously useful
The live page is small, not enough for multiple devices and scenes

By the way it's the new year already
+1 !
I need to make several shows for my band…
And obliged to invest on iPad Pro to put all buttons…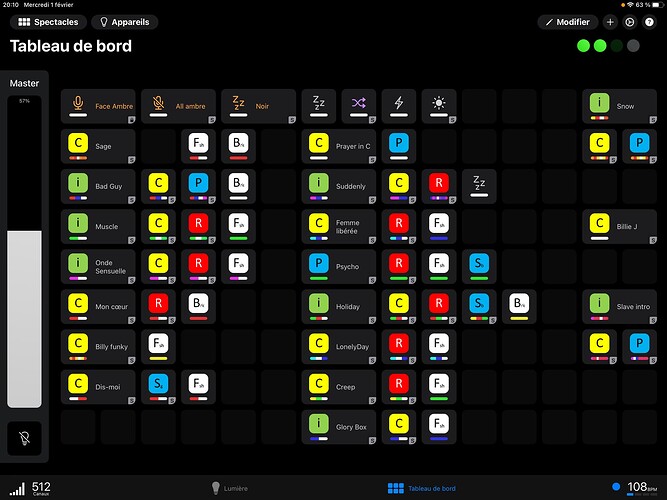 Yes I understand your needs. We will work on a feature for multiple dashboards. Maybe with pages or something like that.
PS : nice dashboard
Any news for this feature implementation ???
Thanks a lot !!!
I think we'll prefer to develop several dashboard pages rather than one big one. This feature poses performance problems and has not yet been developed.
Hi Clement, As you want !
Th same page organization as ipad apps is ok for me. Juste more space !